Dundrum Clubhouse
Gym+Coffee Dundrum Clubhouse
Gym+Coffee Dundrum Clubhouse Dog Party, February 2019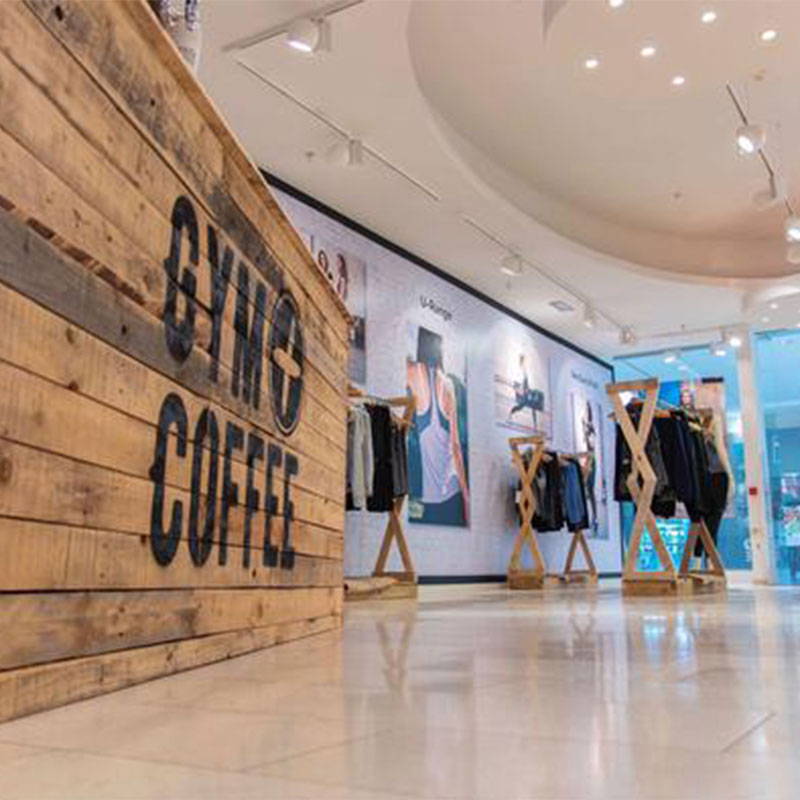 Our Flagship location and the first store we ever opened (yay!),
Gym+Coffee at Dundrum Town Centre has been our baby since we flung the doors open over two years ago in July 2018.
The space that was meant to be only a 2-week pop-up store and is still going strong and located on Level Three at Dundrum Town Centre. We are very lucky with this space as we get to hold lots of events at Dundrum each year - we'll be there for the foreseeable future with our full range of athleisure, merchandise, an amazing, friendly + knowledgeable crew plus lots of fun things to be announced!
---
See What Our Community Have to Say
"Staff very friendly and helpful. Loads of room to move around for social distancing. Great range of clothes."
Ronan O'B
09 OCT 2020
"Great quality clothing and fantastic customer service. In particular, Mairin was so friendly, helpful and attentive. Shopping here was a great experience, I will definitely be back!"
Aisling Glass
04 AUG 2020
"Top quality products, great for any sports or outside activity. Staff is very helpful, engaging and easily accessible. Would definitely recommend the brand and store to anyone looking for good quality sports or physical activity products with approachable prices and knowledgable staff."
Valerija Kršask
01 AUG 2020
---